Spring Tour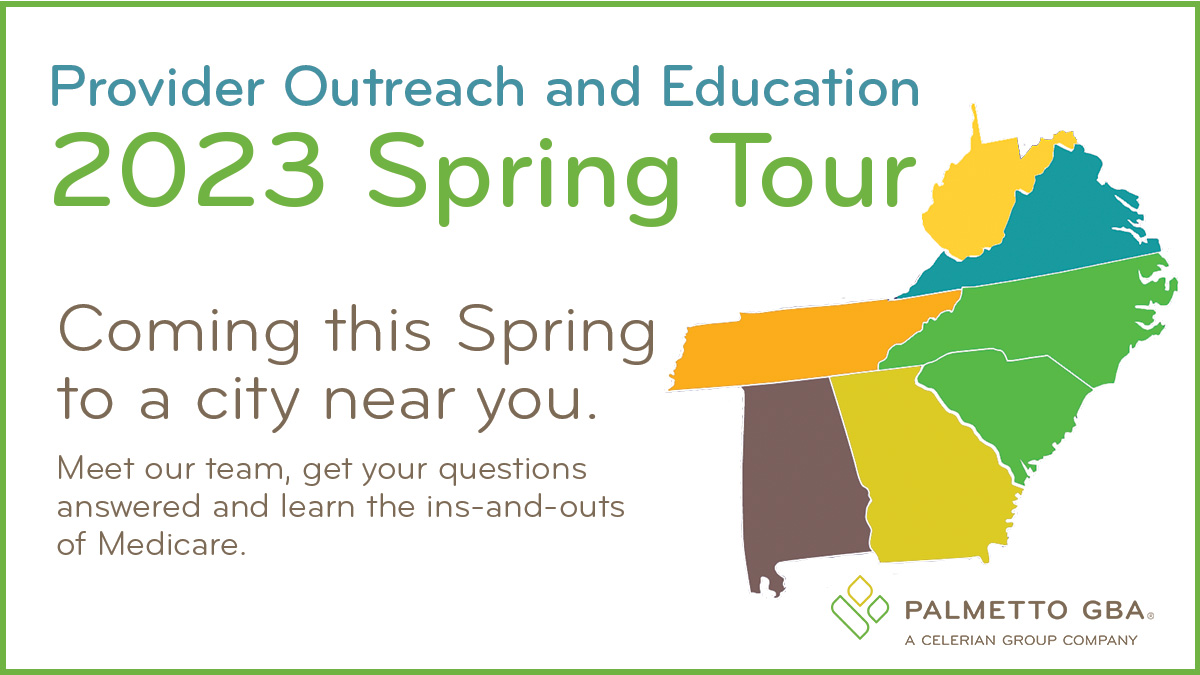 For 2023 Palmetto GBA is replacing our virtual MayFest education event with a live and in-person spring tour.
We'll travel across Jurisdictions J and M states to bring you the most current education related to Medicare.
Sign up for our Email Updates and watch our social media pages for more detailed information in the weeks to come.
Was this article helpful?